Stephen King revealed on his personal Twitter and Facebook accounts this morning, the official poster art for the first forthcoming film adaptation from his bestselling book series, The Dark Tower. The poster features Idris Elba as Roland, the Gunslinger, along with Tom Taylor as Jake Chambers — and while it might take you a hot minute to catch it, Matthew McConaughey appears on the opposite upside-down end of the poster, as the Man in Black.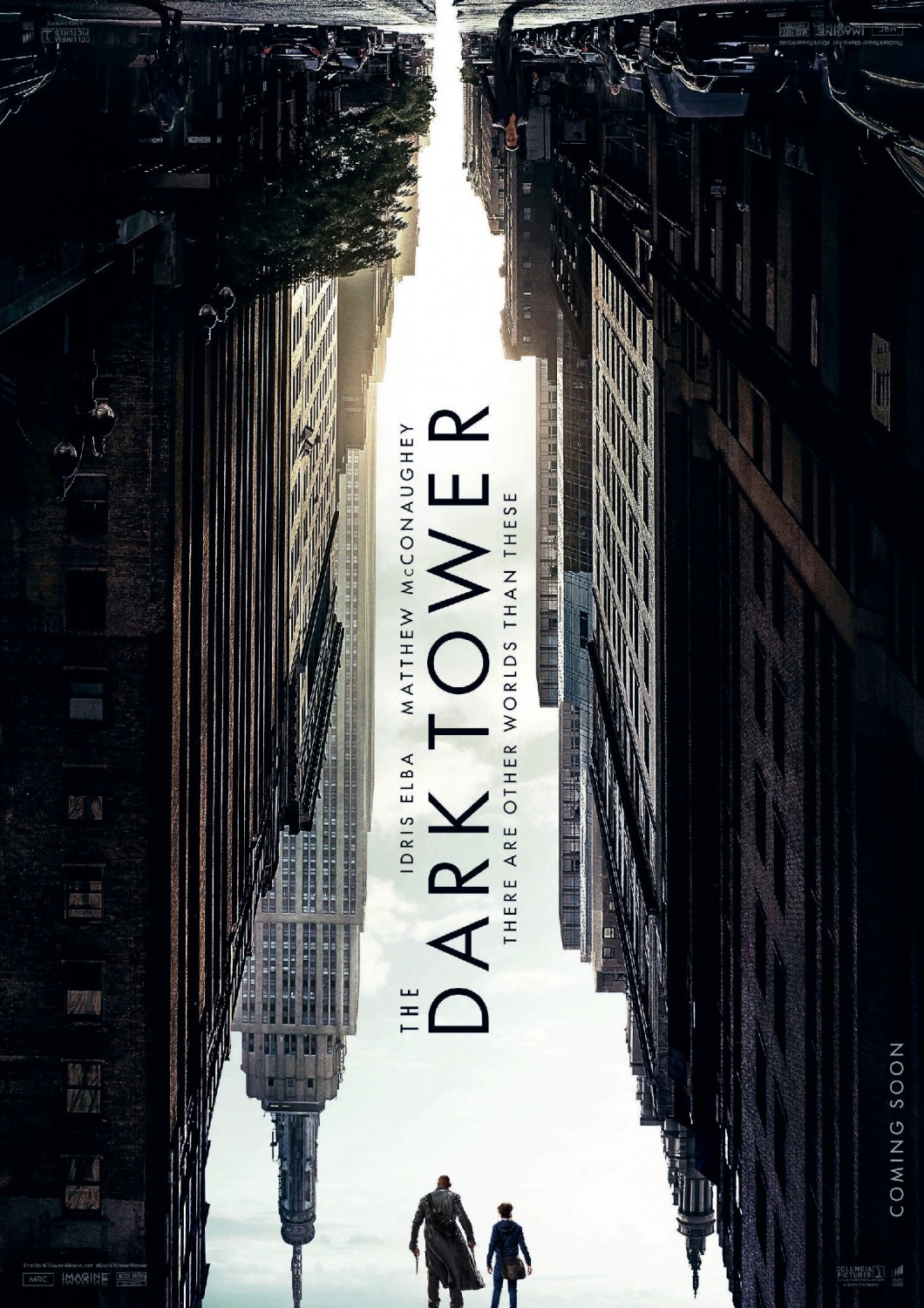 Looking like one part Inception and two parts Doctor Strange, this poster for The Dark Tower already begins to tell the story of worlds within worlds. The tag line on the poster is a line straight out of King's first Dark Tower novel, The Gunslinger: "There are other worlds that these."
The Dark Tower is currently slated for a June 28th release.
What do YOU think of this poster for The Dark Tower? Are you excited for the movie? Let us know in the comments below!