Stephen King's new novel, The Outsider, hits bookstore shelves on May 22nd, 2018 according to the book's pre-order page on Amazon, and now that book also has an official cover revealed earlier today by Entertainment Weekly in all its "haunting, red-eyed, spooky glory."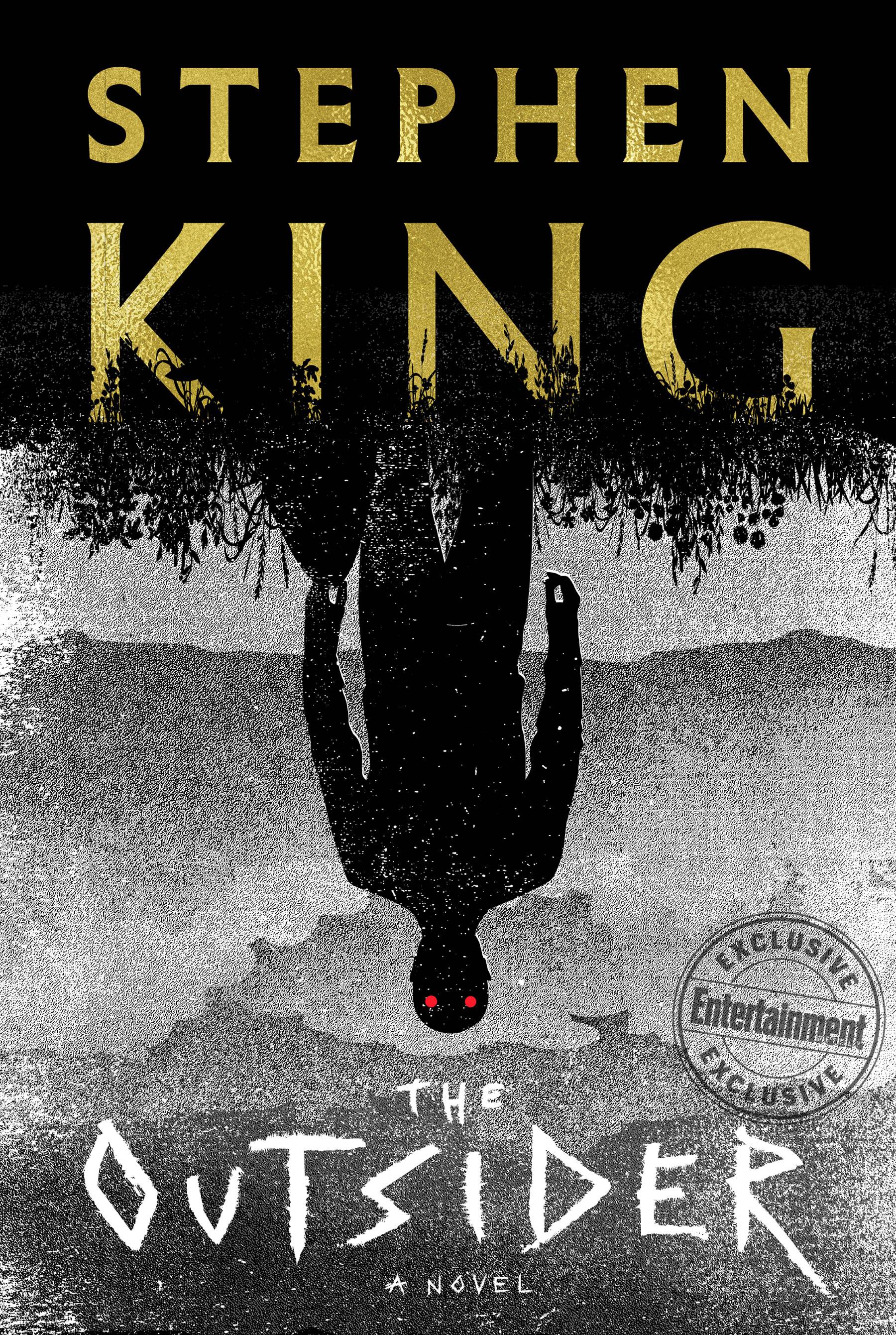 The Outsider comes in at 576 pages, and boasts the following story synopsis:

An unspeakable crime. A confounding investigation. At a time when the King brand has never been stronger, he has delivered one of his most unsettling and compulsively readable stories.

An eleven-year-old boy's violated corpse is found in a town park. Eyewitnesses and fingerprints point unmistakably to one of Flint City's most popular citizens. He is Terry Maitland, Little League coach, English teacher, husband, and father of two girls. Detective Ralph Anderson, whose son Maitland once coached, orders a quick and very public arrest. Maitland has an alibi, but Anderson and the district attorney soon add DNA evidence to go with the fingerprints and witnesses. Their case seems ironclad.

As the investigation expands and horrifying answers begin to emerge, King's propulsive story kicks into high gear, generating strong tension and almost unbearable suspense. Terry Maitland seems like a nice guy, but is he wearing another face? When the answer comes, it will shock you as only Stephen King can.
In late December, King mentioned another possible book, plus a novella on the horizon.
"I've got The Outsider coming in May," King told Entertainment Weekly. "I'm looking at the page proofs now. I love that book. I've got another book that doesn't have a title yet and that's done, and a novella that's longer than Gwendy that's called Elevation that will come out in some form."
To pre-order your copy of The Outsider, click here.