The long-awaited trailer for Stephen King's IT is here, and it's downright terrifying.
Bill Skarsgård had some big clown shoes to fill as Pennywise, a role first embodied to perfection by Tim Curry in the 1990 TV miniseries adaptation of the bestselling novel. If the trailer is any indication, however, Pennywise is officially back and scary as ever. Rounding out the cast of the Loser's Club in IT are Jaeden Lieberher as Bill Denborough, most famous for his widely acclaimed performance in the sci-fi flick Midnight Special, and Finn Wolfhard hot off the ensemble cast of the hit Netflix show, Stranger Things.
Unlike the novel and the 90's miniseries in which the story of the kids is set in the 1960's, this new feature film adaptation from Warner Bros. is set in the 1980's, lending a perfectly Stranger Things -esque quality to the story.
Earlier this week, Warner Bros. also unveiled the official poster art. If you look closely in the balloon, you can see Pennywise's face.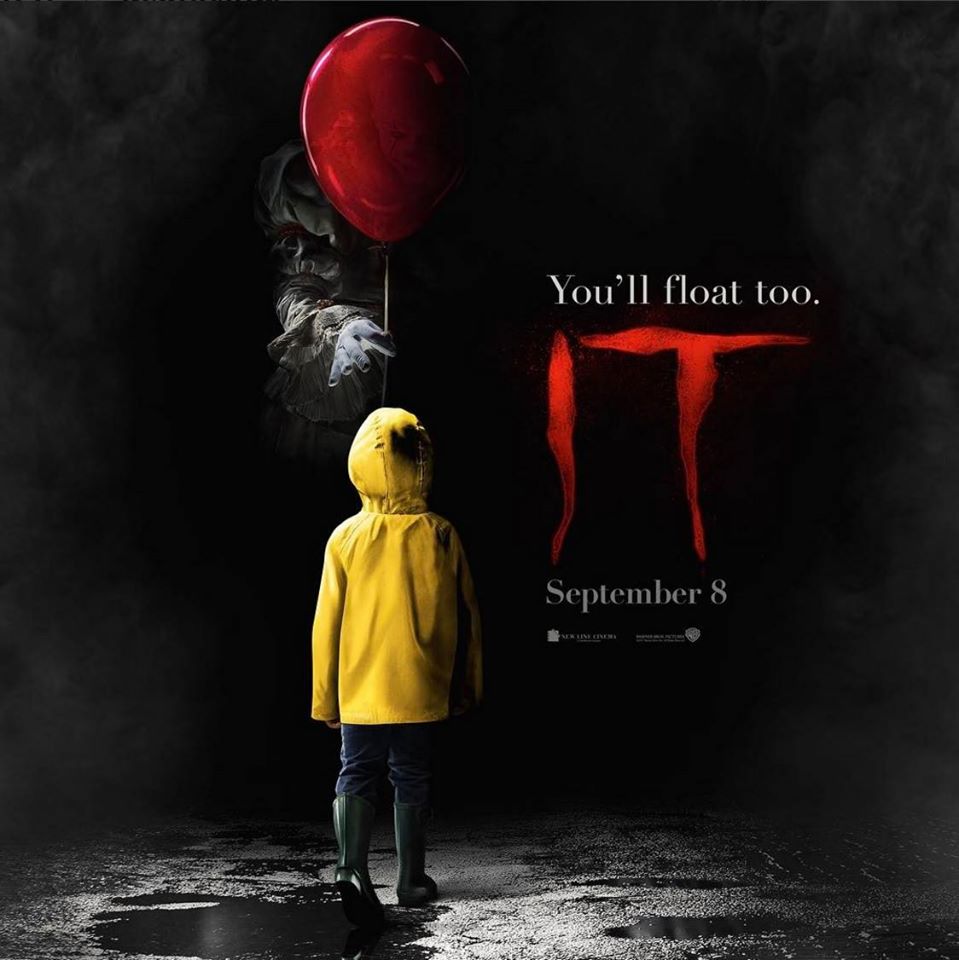 TMZ managed to stalk – er, talk to Finn Wolfhard about the movie just days ago, as well. Wolfhard says, "We tried to take a lot from the book. It was really intense." The 14 year old also promises "a lot of blood."
IT arrives in theaters on September 8th. Things to watch in the meantime? For sure the 1990 adaptation of Stephen King's IT if you haven't seen that in a few years, plus I highly recommend IT cast member Jaeden Lieberher in the science-fiction epic, Midnight Special.
To get these movies on DVD or Blu-Ray, or to watch now in streaming HD on Amazon Video, click the box cover for your movie of choice below.