Many a horror fan sat glued to the Super Bowl yesterday evening in anticipation of a first glimpse at Season 2 of the Netflix exclusive series, Stranger Things. We were justly rewarded for our efforts with Eggos, nose bleeds, Ghostbusters nostalgia, and some freaky spider thing.
We also have (at last!) an official release date: Season 2 of Stranger Things will stream in full on Halloween 2017.
…Which seems so very far away.
But those of us who are also glued to Stranger Things official Twitter account got another surprise on Super Bowl Sunday: The stranger yet love letters (or tweets, as they were) exchanged between the TV series and Eggo waffles.
Eggo began by tweeting the Stranger Things account in an upside down script just moments after the commercial aired.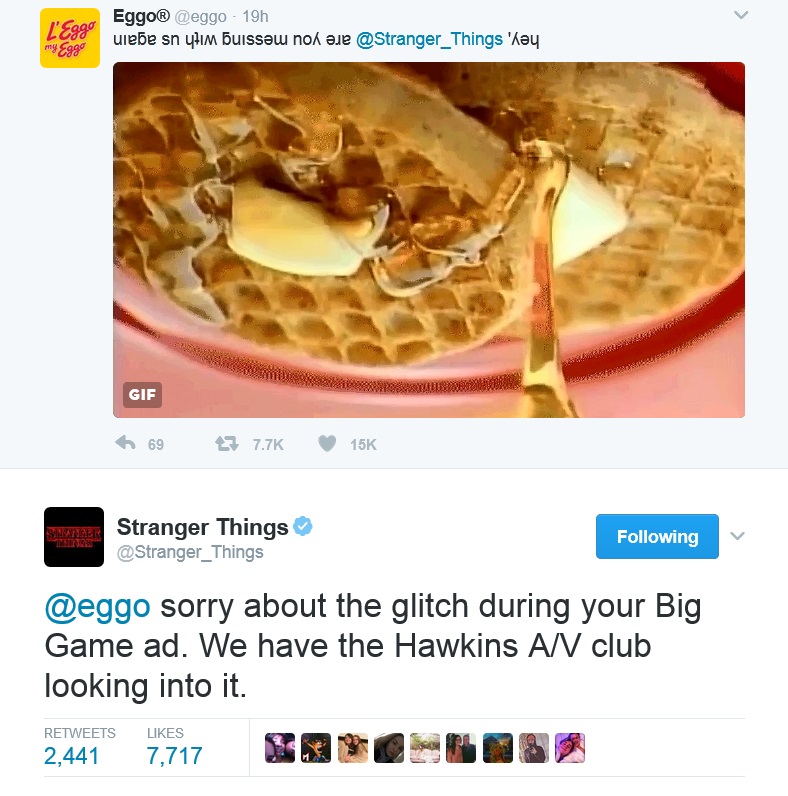 The clever response regarding the Hawkins A/V club was met with a question about whether or not Eleven will return in the new season.
Netflix, feeling left out of the love exchange, naturally interjected.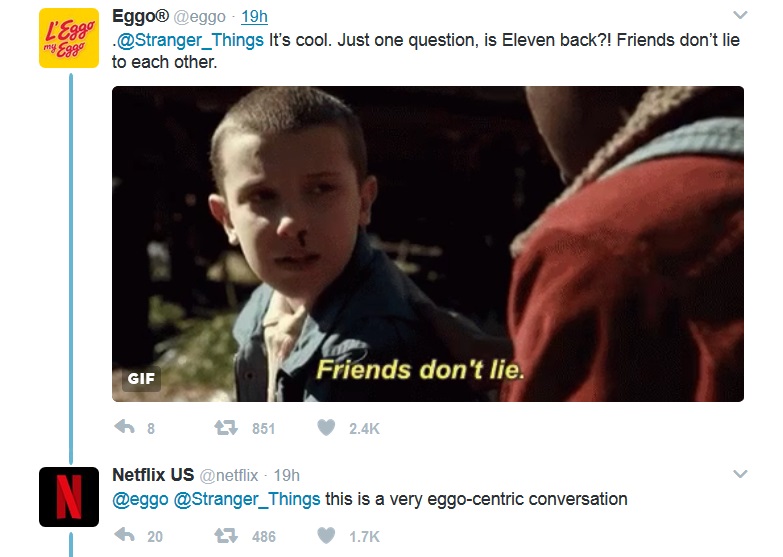 One thing is for sure. Never let anyone tell you that product placement doesn't work. I'm sure I'm not the only one who literally ran to my nearest grocery store to buy Eggos last night. …I must admit, I'd forgotten how dang good these things are!
In case you missed it, here's the Stranger Things Season 2 trailer in full.