Scream Factory is the fast becoming the Criterion of horror pictures, cleaning up some of our favorite less-than-classics and packing their blu-rays full of never-before-seen goodies and exclusive extras to make even the hardest of hardcore fans gleeful. The all-new Firestarter Collector's Edition released this week is thankfully no exception.
Firestarter, based on the wildly successful novel by Stephen King, has seen its share of DVD and blu-ray releases before, but never quite like this. Scream Factory gives Firestarter its first 2K film transfer. You can see the difference in quality here in these screen grabs, courtesy Caps-A-Holic below. (Top image: NEW Scream Factory 2K film transfer, Bottom image: previous release)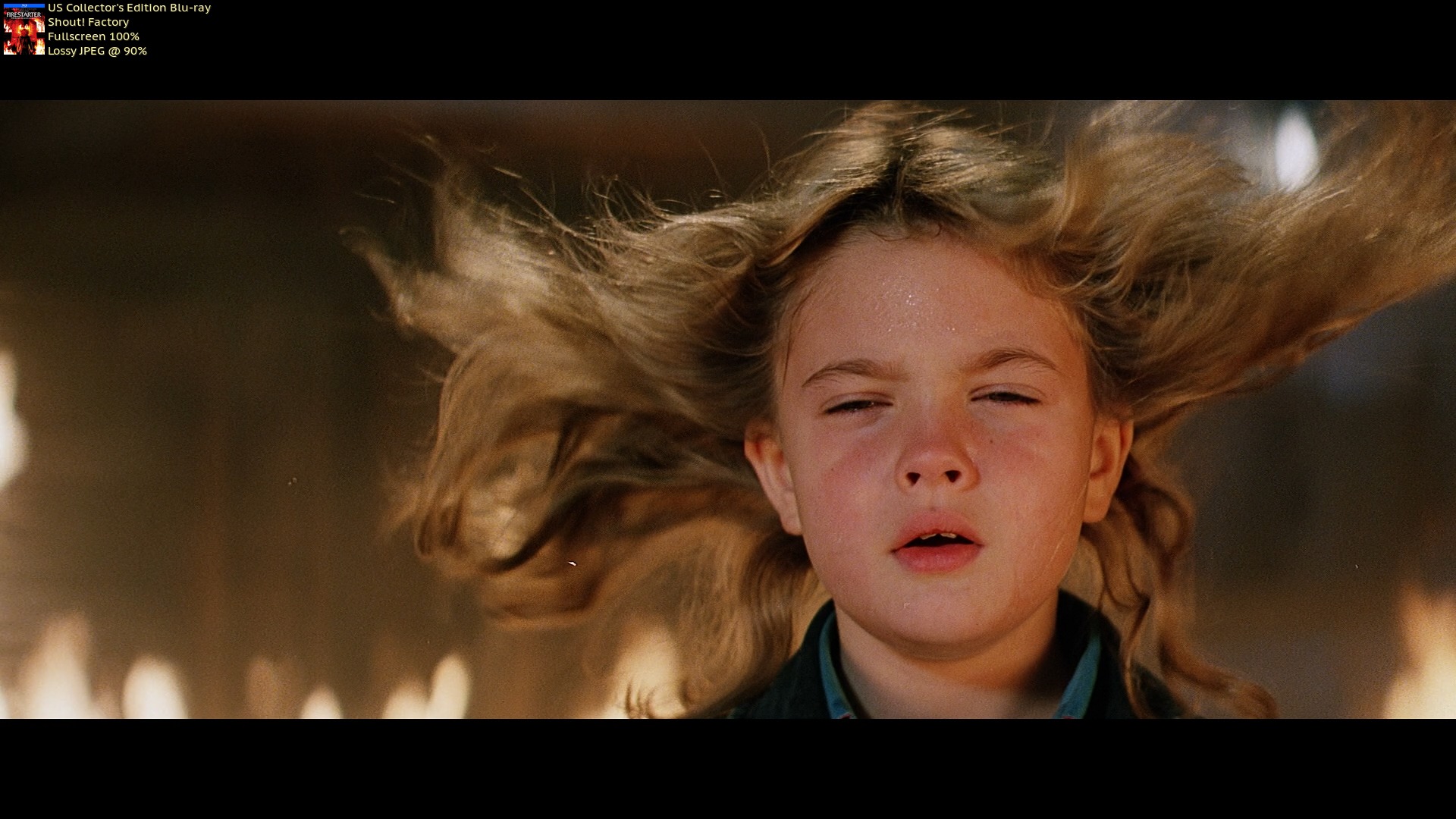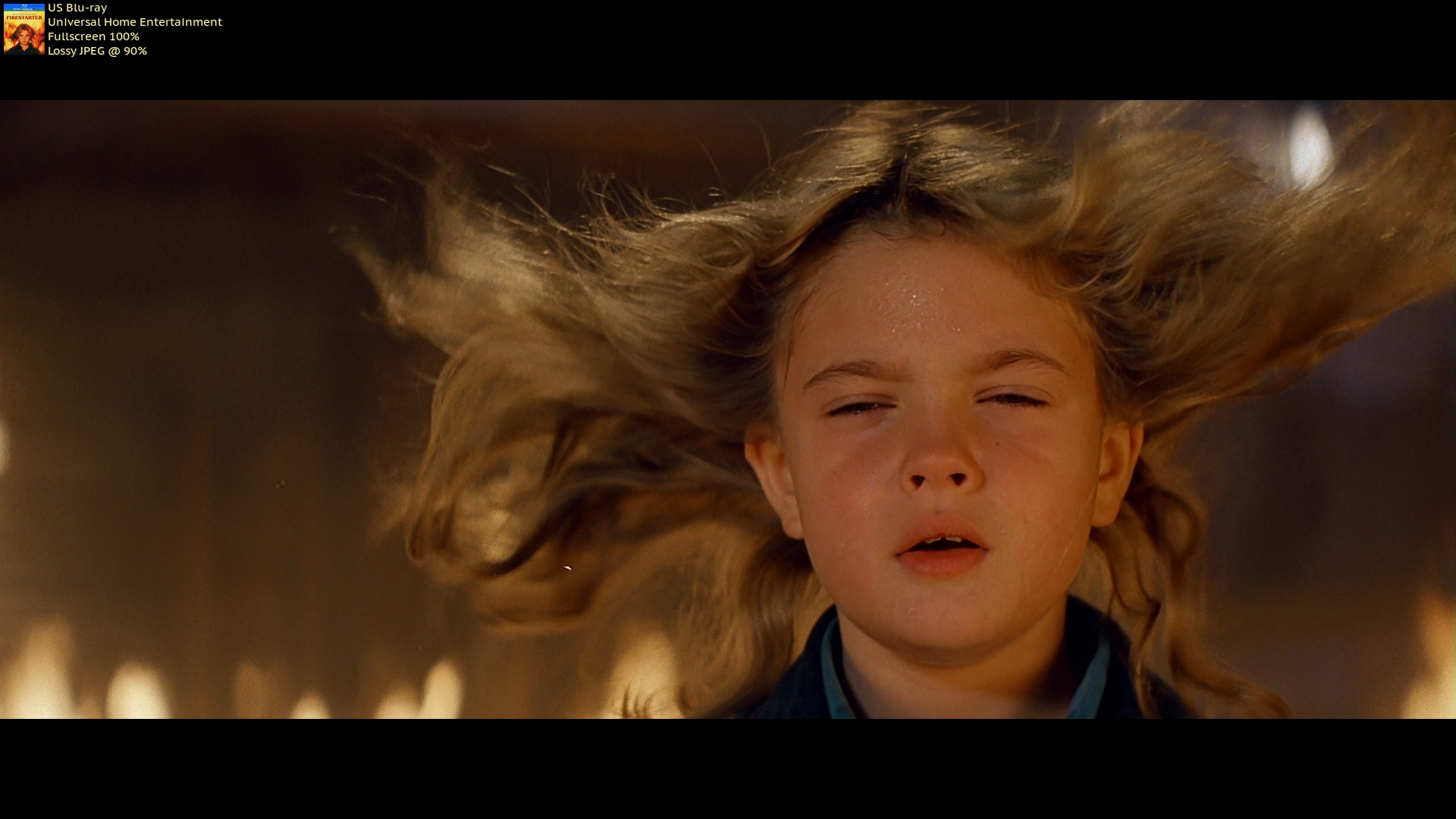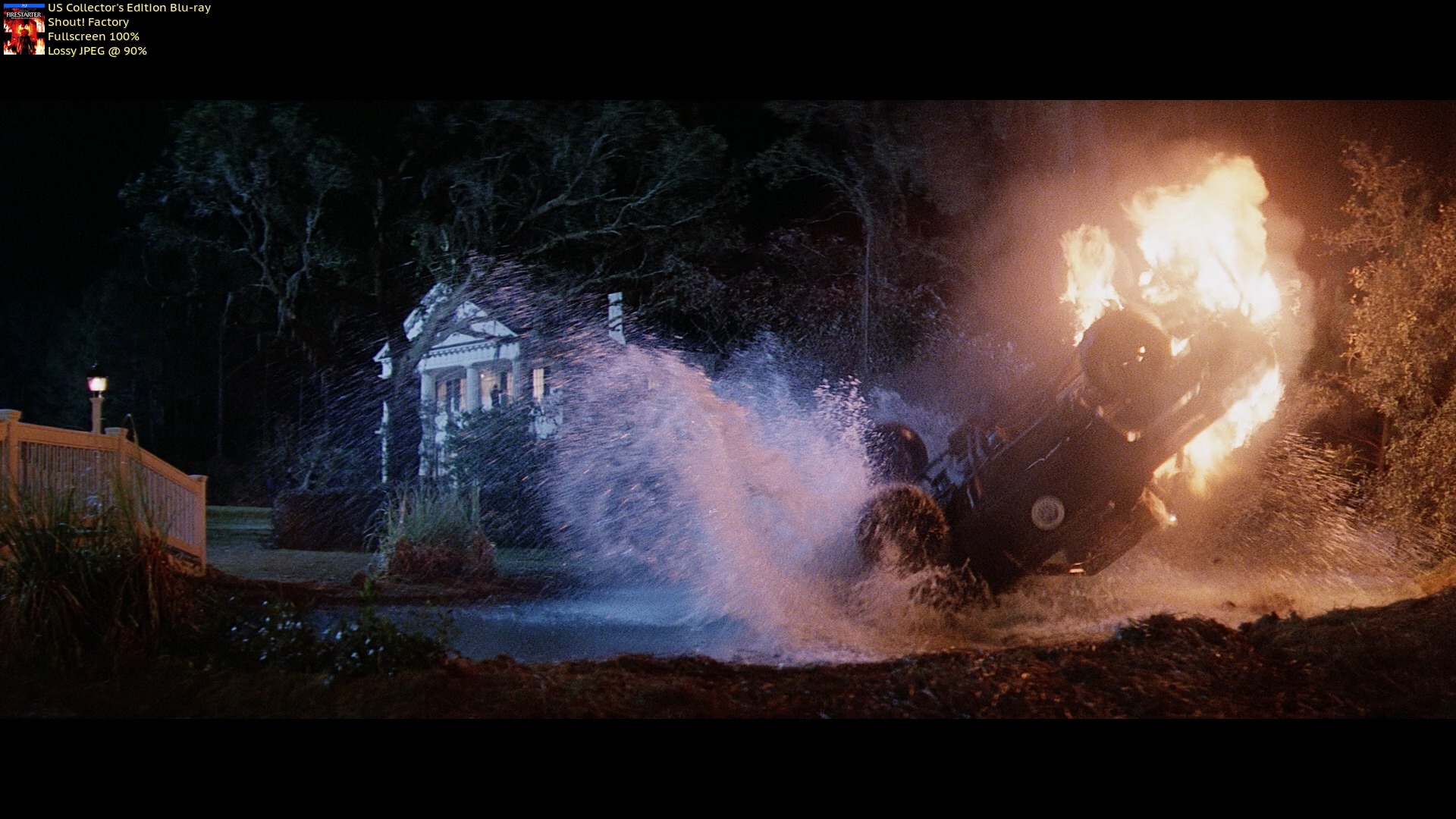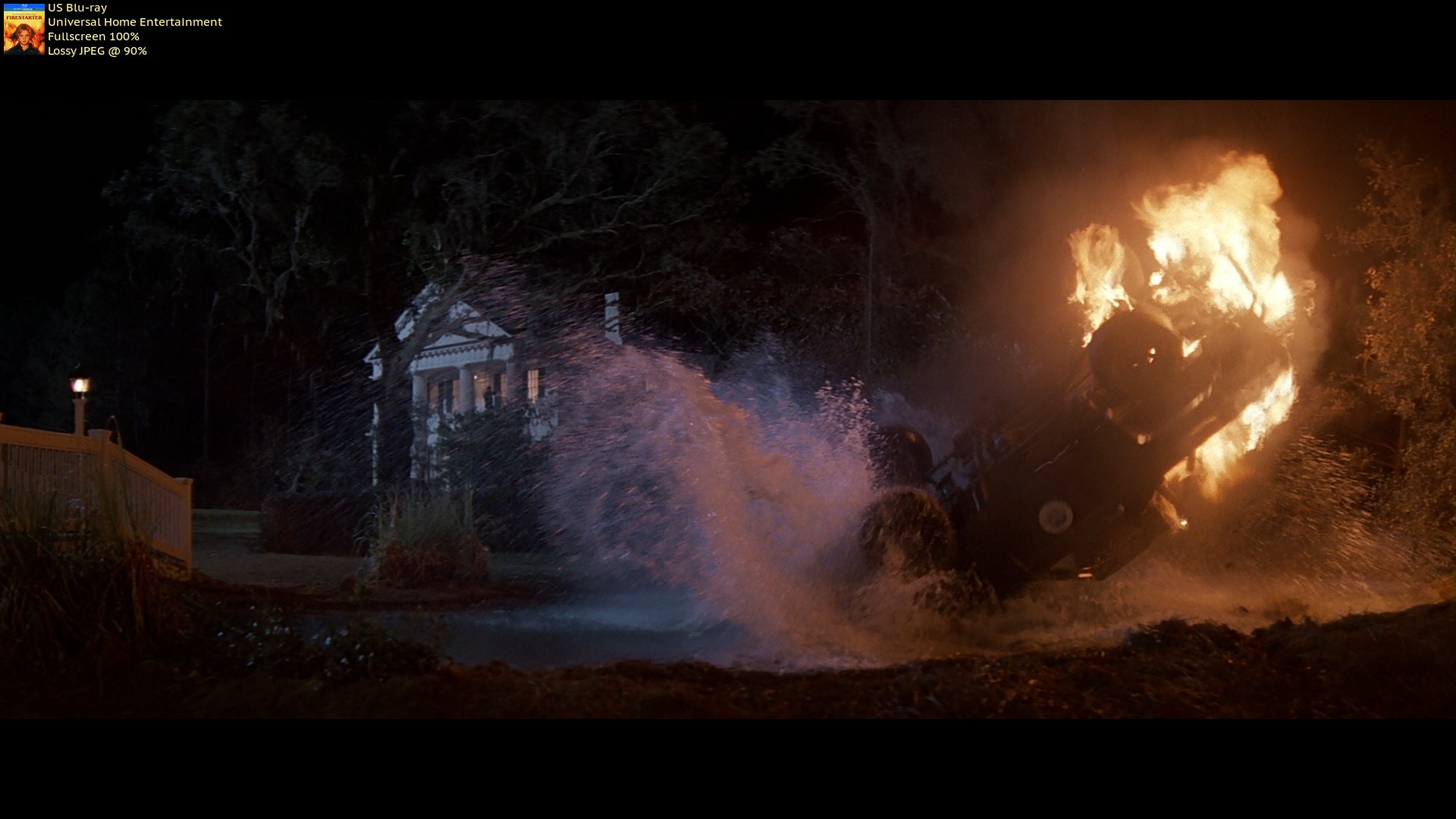 You can also check out this scene, plucked straight from the new Firestarter Collector's Edition here:
The Firestarter Collector's Edition also boasts the following extras:
• NEW Audio Commentary with director Mark Lester
• NEW Playing with Fire: The Making of FIRESTARTER – featuring interviews with director Mark Lester, actors Freddie Jones, Drew Snyder, stuntman/actor Dick Warlock and Johannes Schmoelling of Tangerine Dream (52 minutes)
• NEW Tangerine Dream: Movie Music Memories – an interview with Johannes Schmoelling (17 minutes)
• NEW Live Performance of "Charlie's Theme" by Johannes Schmoelling of Tangerine Dream
• Theatrical Trailers
• Radio Spot
• Still Gallery
The live performance, as it turns out, is Johannes Schmoelling playing "Charlie's Theme" on a piano at home — a nice, intimate touch that brings out the score's inner tenderness and fragility as opposed to its rollicking chases and house-burning moments.
The documentary is nearly an hour of interviews (unfortunately Drew Barrymore is among the missing) with cast and crew discussing their personal memories of making a movie that isn't often discussed. The commentary from Mark Lester provides more of the same, additional insight into how he used Tangerine Dream for the movie's music and why he was chosen to direct this particular picture.
Firestarter is not a perfect movie — not by a long shot. It is, however, a fantastic example of how a movie can follow a book almost to the letter. Fans of Stephen King will love how faithful the movie's script is to the author's novel. Still, the movie lacks some of the magic that other adaptations like Misery, Carrie, and more have been able to embody. Barrymore remains the movie's highlight, a performance that is nearly hypnotic and makes the film entirely worth watching. Those who are newly introduced to the movie might find it dated and a bit on the slow side, but for many who grew up watching Firestarter, the film remains nostalgic fun.
For fans of Firestarter, this Collector's Edition is a must have!
To purchase Scream Factory's Firestarter Collector's Edition, available now on blu-ray click here.