In celebration of the 30th Anniversary of PET SEMATARY, I thought I would post this never-before-released video featuring a panel discussion with the cast and crew of the 1989 film.
I took this video during the Stephen King Film Series at the world famous Egyptian Theatre in Hollywood on Saturday, August 26th, 2017. Following the screening, there was a Q&A with a few cast and crew members inlcuding Denise Crosby and Brad Greenquist.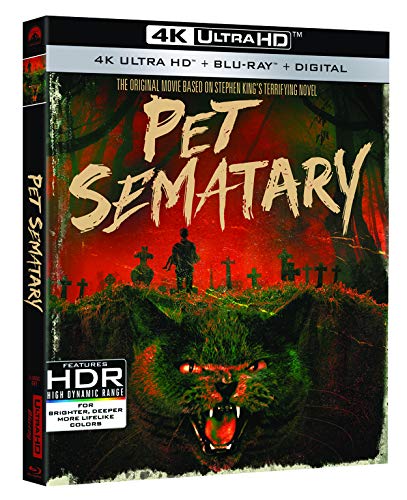 And hey, in case you didn't know, Paramount has released a spectacularly remastered 30th Anniversary Edition of PET SEMATARY. The Blu-Ray features a new 4K transfer of the movie, commentary from director Mary Lambert, new 'making of' featurettes,  interviews with cast and crew, and more. To order yours, CLICK HERE.