I am so happy to share with you my unboxing of Suntup Editions premiere release, The Eyes of the Dragon Art Portfolio. With artwork by David Palladini from the novel by Stephen King, it is truly a work of art unto itself!
I have also been informed that there is still a small handful of these available from Suntup Editions, each SIGNED by artist David Palladini himself! Limited to only 300 copies, these are a must have for any Stephen King collector or fan of Palladini's work. Once they are gone, they are gone for good!
You can order YOUR copy of The Eyes of the Dragon Art Portfolio here: http://bit.ly/2uFOK3R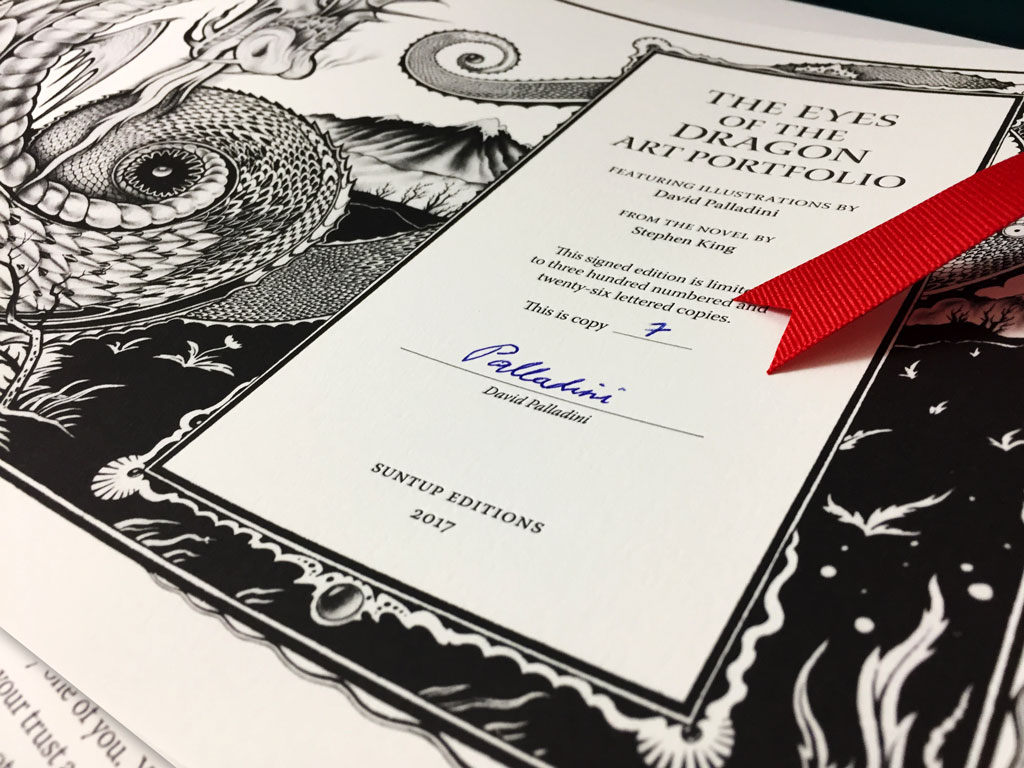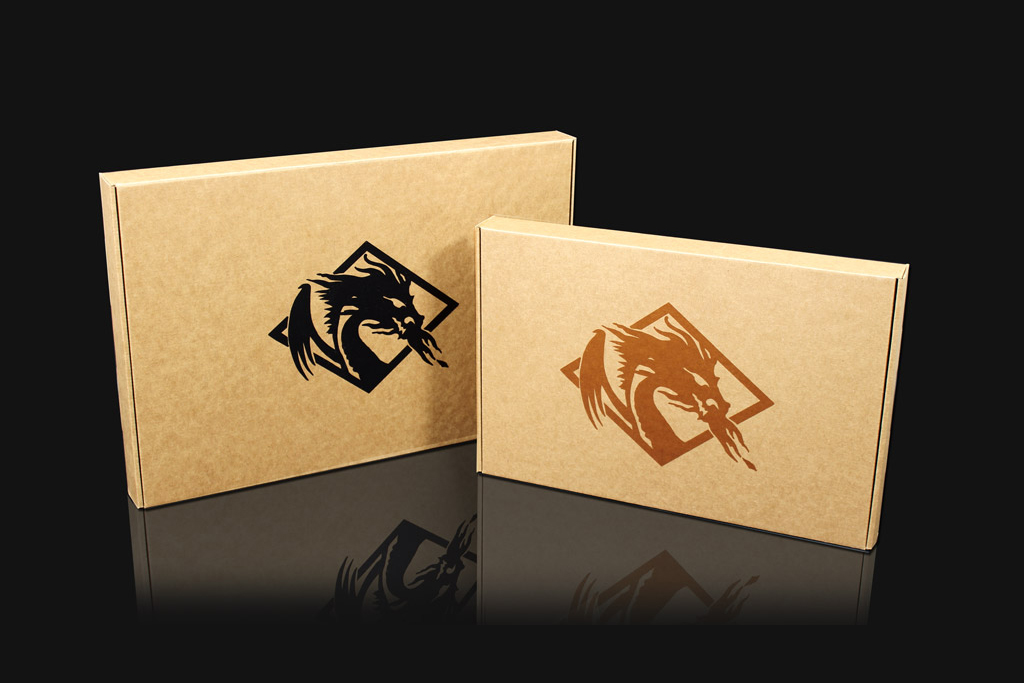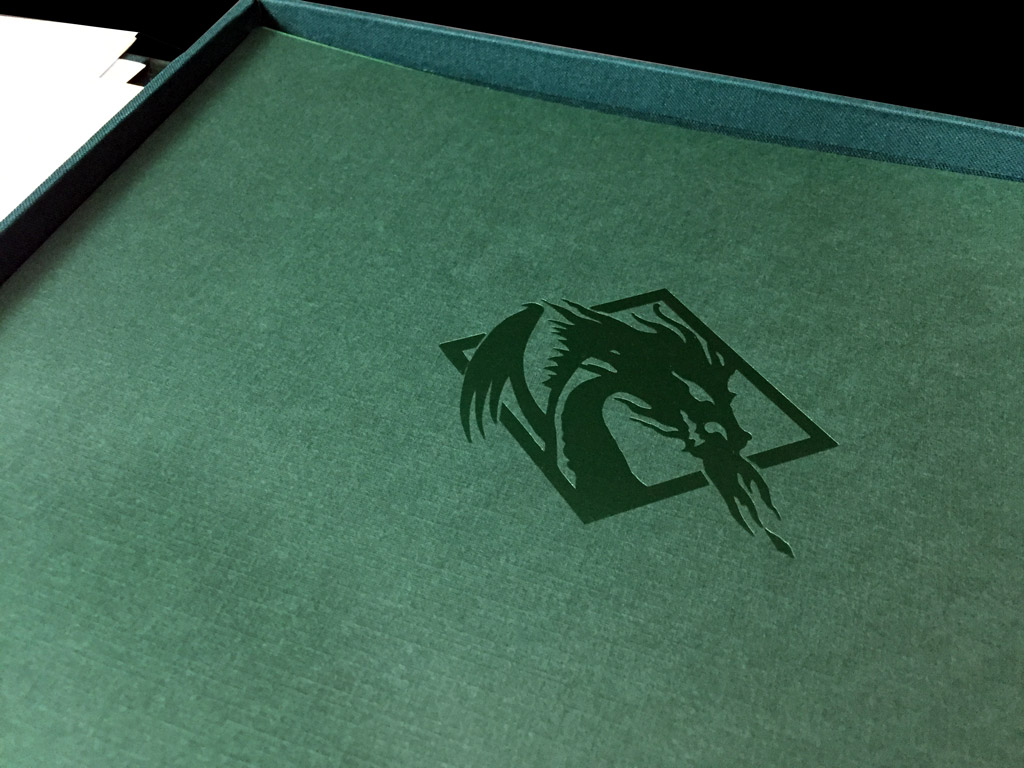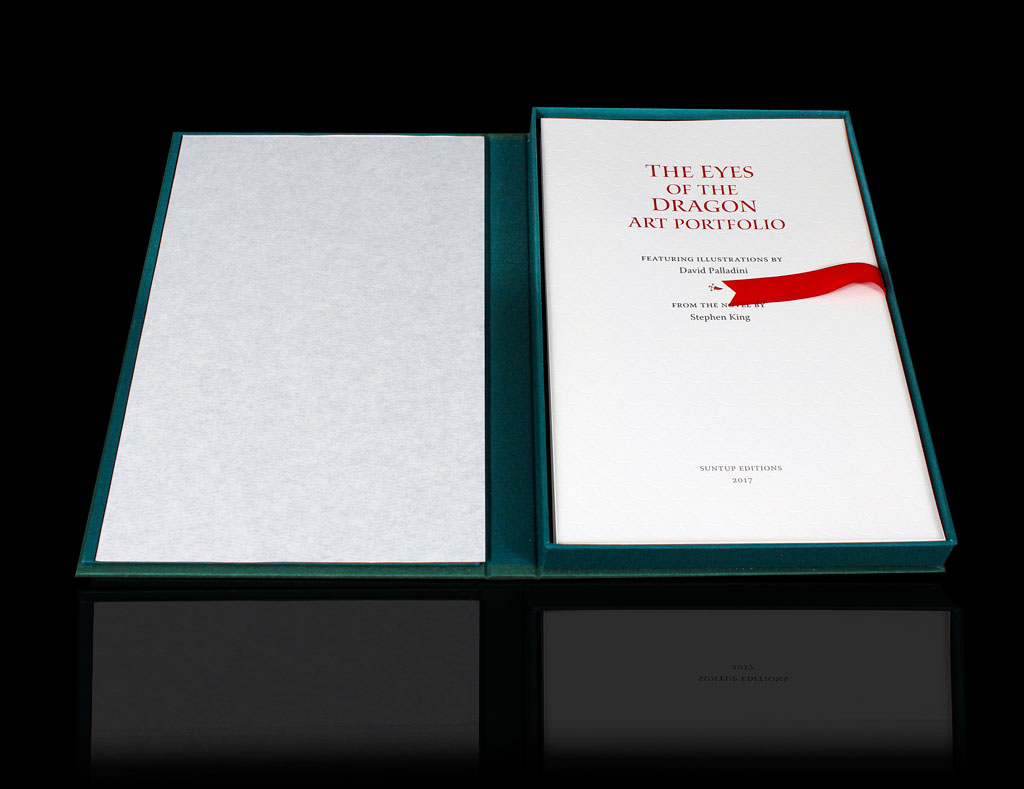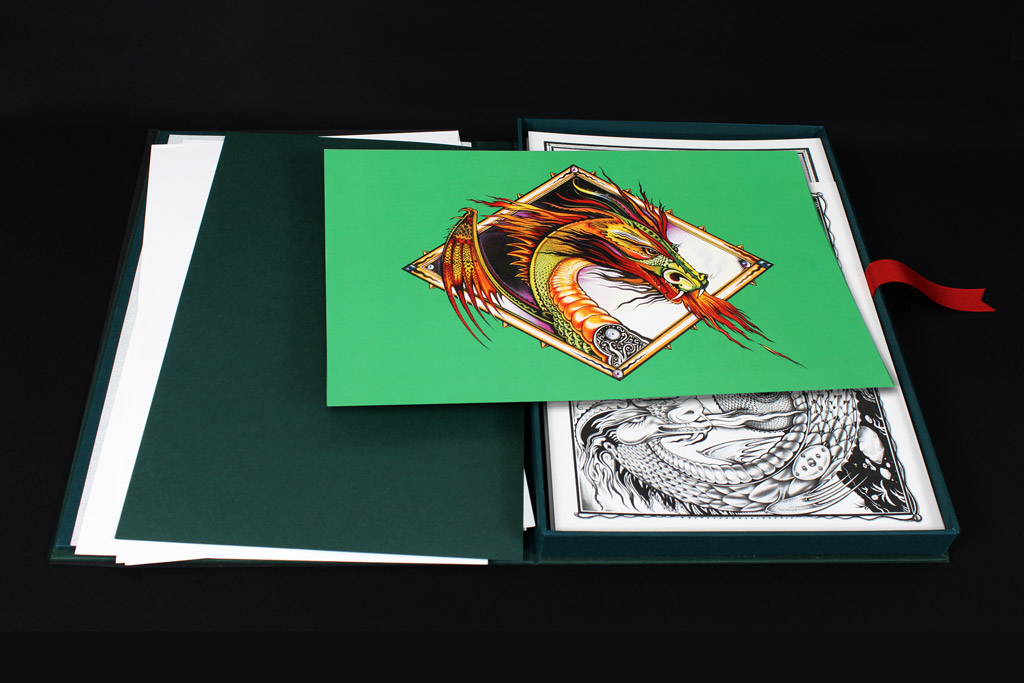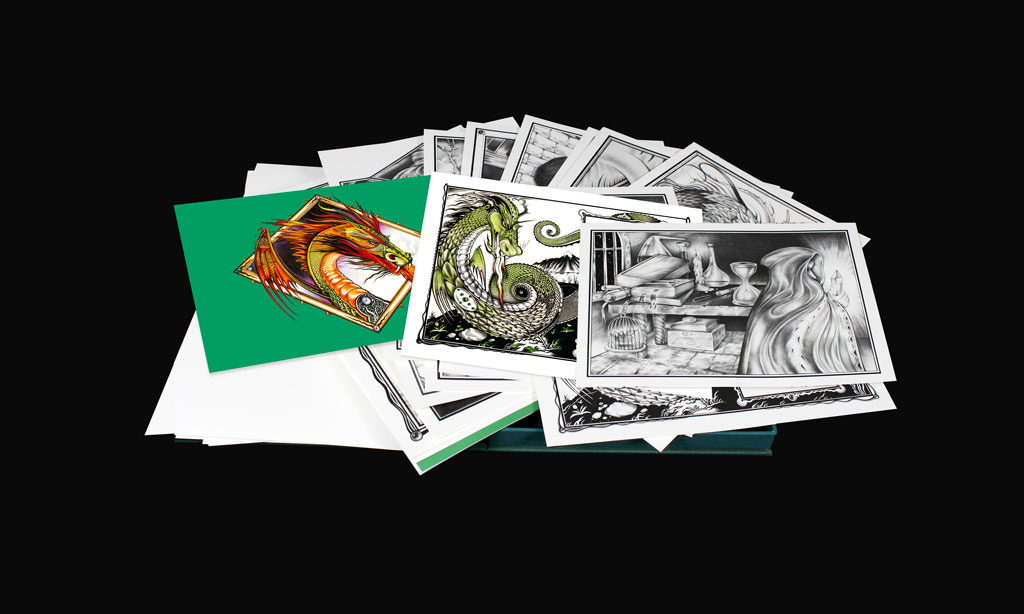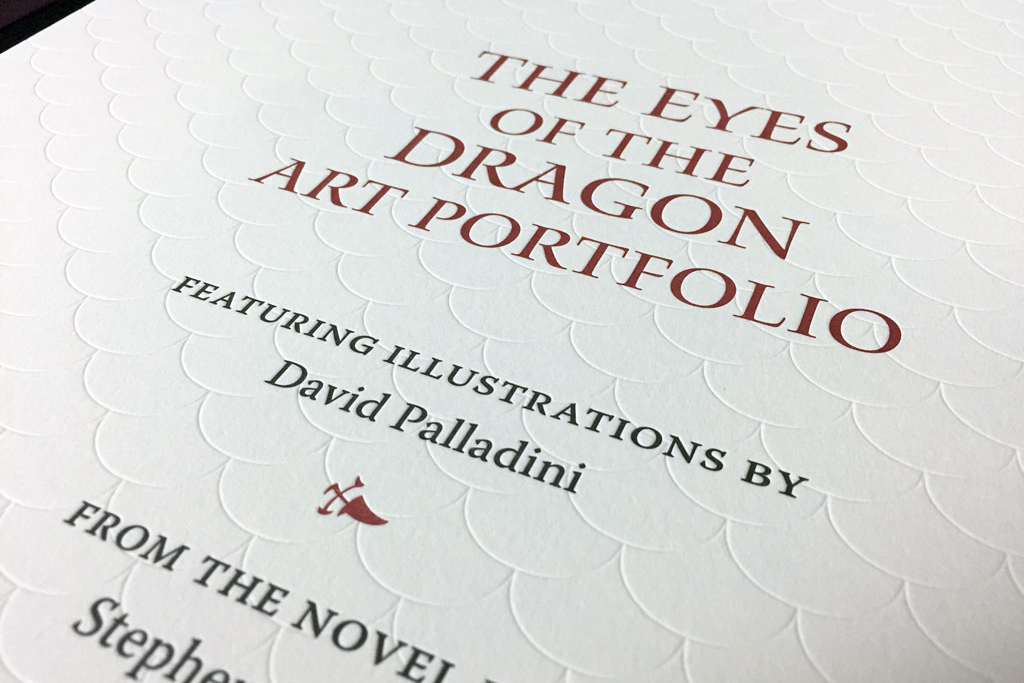 CLICK HERE TO ORDER YOUR SIGNED NUMBERED EDITION OF THE EYES OF THE DRAGON ART PORTFOLIO.